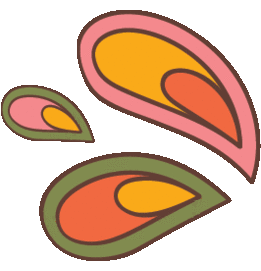 LOCAL SURF CONTEST + GLOBAL COMMUNITY FUNDRAISER
LOCAL SURF CONTEST + GLOBAL COMMUNITY FUNDRAISER
LOCAL SURF CONTEST + GLOBAL COMMUNITY FUNDRAISER
LOCAL SURF CONTEST + GLOBAL COMMUNITY FUNDRAISER
LOCAL SURF CONTEST + GLOBAL COMMUNITY FUNDRAISER
SURF CONTEST + OPEN WATER SWIM + COMMUNITY FUNDRAISER
WOW2022
LATEST NEWS


HELLO WOW PARTICIPANTS!!
ON THIS PAGE YOU WILL FIND IMPORTANT INFORMATION TO NAVIGATE WOW 2022 WEEKEND
HEATS SCHEDULE
Saturday and Sunday's schedules are posted here.* This year our goal was for all participants to surf twice. Plan on being there both days unless your category has preliminary heats or semi final heats on Saturday afternoon. Then you may or may not surf on Sunday depending on the progression. But, who are we kidding, you need to be there on Sunday for the surfboards raffle ;)
​
*Subject to change.
​
​
SAT. & SUN. CHECK-IN DETAILS
You will check-in at the Registration-Info tent at the Esplanade. We are having a FULL expo. WOW booth will be facing the stage.
​
Swimmers will get the WOW weekend started with the OWS at 9:00 am and 9:05 am. Along with their goodie bag, swimmers will get a swim cap (pink for 1 mile and purple for half mile) and body marked. Map and course description here.
​
Surfers, please check your heat schedule and make sure you check- in at least 1 hour before your FIRST heat. There will be a HEAT BOARD with rash guard color assignments to each participant. You will get your rash guard 15 min before your heat time.
​
LUNCH: ALL participants will be provided with a wristband in order to collect a delicious lunch sponsored by TOGOS! Stop by the TOGO's booth at the expo and enjoy a tasty sandwich!! Keep the wristband on for Sunday's lunch :)
​
We will provide you with a super cool REUSABLE CUP* (sponsored by HULA'S) and there is a water filling station by the restrooms.
*not included with the Kiki's registration
SATURDAY OCT. 22
7:00 am Check-in OPENS
8:30 am Mandatory meeting for the OWS participants at the swim start.
9:00 am One Mile Swim START
9:05 am Half Mile Swim START
10:00 am SURF CONTEST START
10:00 am Live music by Breaux Show
10:15 am Skin Check Clinic opens
10:30 am OWS Awards (Main Stage by the expo)
2:30 pm Kikis-Menehunes 1st Heat (first jetty)
2:50 pm Kikis-Menehunes 2nd Heat (first jetty)
4:00 pm Kikis AWARDS (Main Stage by the expo)
6:15 pm Last surfing heat for Sat.
SUNDAY - OCT. 23
7:30 am First heat of the day
​
9:15 am Sea Happiness Surf Circle experiential group therapy by Waves of Wellness. Surf and swim contest participants are invited to participate in a unique Sea Happiness experience.
​
10:00 am Ukelele concert at the Capitola Esplanade Stage
​
11:45 pm Hula Dancers at the Capitola Esplanade Stage
2:00 pm Chicas (30-39) FINAL HEAT
2:20 pm Novice (18 & under) FINAL HEAT
2:40 pm Novice (19 & over) FINAL HEAT
3:00 pm Jr Girls (10-14) FINAL HEAT
3:20 pm Jr Teens (15-19) FINAL HEAT
3:40 pm Jr Ladies (20-24) FINAL HEAT
4:00 pm Women (25-29) FINAL HEAT
4:20 pm Masters (40-49) FINAL HEAT
4:40 pm Grand Masters (50-59) FINAL HEAT
5:00 pm Legends (60 +) FINAL HEAT
5:30 pm Surfboards RAFFLE!!
5:45 pm SURF CONTEST AWARDS
OPEN WATER SWIM DETAILS
Mandatory meeting at 8:30am on Sat. morning.
Location: Race start. (on the left side of the Capitola Pier facing the Ocean)
​
Packet Pick-Up
Saturday, Oct 22 from 7:00 am - 8:15 am
You will check-in, grab your swim cap (1 mile - pink, half mile - purple), shirt, goodie bags, wristband (for lunch) and get body marked.
​
Race Start: 9:00 am -1Mile, and 9:05 am Half Mile.
​
SURFBOARDS RAFFLE INFO
In addition to our amazing raffle ( One HUGE thank you to all the businesses and organizations that donated some pretty cool prizes)
​
THERE WILL BE 3 SURFBOARDS TO RAFFLE!!
​
Surfboard raffle tickets are $20 each, or 6 tickets for $100! Surfboard raffle starts Sunday at 5:30pm
All surfboards will be raffled during the surfboard raffle, one after the other.
​
If you are not present when your winning ticket is called we will call/text you. You have 30 minutes to respond. If you do not respond within 30 minutes we will re-raffle the board and it will only be awarded to someone physically present.

If you arrange for a friend to transport the board for you then you must provide verification you are the winner and who will be transporting the board for you by having the winner speak to a WOW representative before the 30 minute response window has closed.

You must pick up your board by 6:30pm.

It is your responsibility to write legibly- if we can't read your phone number on your raffle ticket we will not be able to contact you.

Good Luck! ☺
​​
#WOMENONWAVESSURFCONTEST2022
#WOW2022
#SEAHAPPINESS
SPECIAL GIFT TO ALL WOW PARTICIPANTS:


FREE OLA CHICA HAT


WHEN YOU SPEND $100
OR MORE.

(At the booth or online )


@ olachica.com