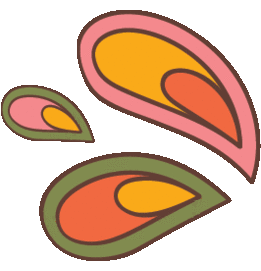 LOCAL SURF CONTEST + GLOBAL COMMUNITY FUNDRAISER
LOCAL SURF CONTEST + GLOBAL COMMUNITY FUNDRAISER
LOCAL SURF CONTEST + GLOBAL COMMUNITY FUNDRAISER
LOCAL SURF CONTEST + GLOBAL COMMUNITY FUNDRAISER
LOCAL SURF CONTEST + GLOBAL COMMUNITY FUNDRAISER
SURF CONTEST + OPEN WATER SWIM + COMMUNITY FUNDRAISER
WOMEN ON WAVES 2022
Save the date! OCTOBER
22-23 / 2022


MORE INFO COMING SOON!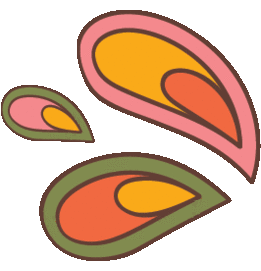 ꜞHola chicasꜝ Welcome to Women on Waves 2021.
We are thrilled to be back to our in-person event after the success of virtual WOW last year. But we also made so many friends across the globe thanks to our virtual WOW surf day, we decided to keep a remote option so everybody can participate again. Whether you'll be joining us in Capitola or from afar, we can't wait to "sea" you again for this year's inclusive, fun, awareness-raising event.
Our theme for this year is Sea Kindness. We selected this theme to further encourage awareness of our ultimate Chica, Mother Nature, and the need to focus on Her healing before it's too late. With the climate crisis, our planet is in unforeseen jeopardy. Our oceans are already feeling the heat with rising temperatures and sea levels which will in turn affect climate patterns the world over.

As waterwomen, we understand how crucial the oceans are to our planet's health, and our own mental, spiritual, and physical well-being. Join us this year to increase our collective understanding of the importance of Sea Kindness. We must be kind to the ocean because the ocean has been so kind to us!
​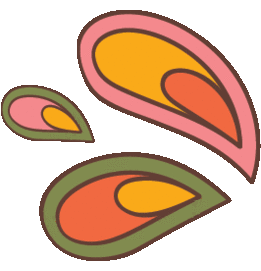 By engaging community in restoring the native habitat we can create a healthier, more resilient coastal ecosystems.
To do this we develop nature-based solutions to ecological problems. We partner with land managers, agencies, stakeholder groups, and the public to identify, prioritize, plan, and implement projects that enhance biodiversity and the long-term health of coastal habitats. Our process is inclusive, participatory, science-based and incorporates education and art.
Community engagement is fundamental to creating lasting positive change. We help neighborhood leaders run a network of place-based environmental enhancement projects. We guide teachers and students through hands-on learning to make our environment better while measuring their impact. We also mentor interns and corporate teams in the restoration process.
Support comes from public agencies, foundations, businesses, and you, private donors, who believe in making positive environmental change. We believe ecological identity is important and that our connection to the environment is at the core of who we are.
​
​
We invite you
to join us
in building
resilient
sustainable
coastal
ecosystems.
The WOW Kit is an option for nonlocal chicas that can't participate in the actual contest BUT want to be part of this event by supporting our cause. Together we can amplify our voices and spread kindness in our oceans.
Please place your order before Sept 15, 2021, to receive your kit on time for WOW SEA KINDNESS Surfing Day Oct. 9, 2021 - * For international shipping place your order by Sept. 6* ( We will do our very best to ship on time but it's not guaranteed)
​
All registered CAPITOLA surf contest and OWS participants will collect the WOW KIT at packet pick up the morning of October 9, 2021
Women On Waves - SEA KINDNESS
Sticker. We all need a daily reminder to take care of our planet.
Women On Waves - SEA KINDNESS
8.5 x 11 print.
2006: Sally Smith, founder of Paradise Surf Shop, stepped up to provide female leadership and kept the Women On Waves Surf Fest alive.
​
2008: Sally started a new chapter in her life, passing the Paradise Surf Shop torch to Anna Macken and the WOW Surf Fest to the Mermaid Series, which organizes all women events.
​
2009: WOW was produced by Mermaid Series
​
2010-2012: WOW went through a 3 years hiatus
​
2013-2014: Mermaid Series, along with the help of many volunteers from the West Wind Surf Club and the Capitola community, brought WOW back.
​
2015: With an organic community effort, it all came full circle with support from Sally Smith, the help of Marisol Godinez and many volunteers who organized the event.
​
2016: WOW went through another 2 years hiatus
​
2018: Aylana Zanville from Ola Chica led the resurgence of WOW. As a local surfer, Aylana brings her entrepreneurial spirit and passion for bathing suit designs through Ola Chica.
​
2020: Due to Covid-19 WOW is currently a virtual event to raise funds and awareness supporting diversity in surfing and ocean conservation.
​
2021: Coming soon!
​
Since WOW began in 1996, this event has raised over $69,000 for the Santa Cruz Community. Among others, proceeds benefited: The Barry Hamby Cabrillo, Women On Waves Zeuf Hesson Scholarship, WomenCARE, Women's Crisis Support - Defensa de Mujeres, The Wahine Project, Brown Girl Surf, Black Girl Surf, I Am water Foundation, & Drop-In Coalition,