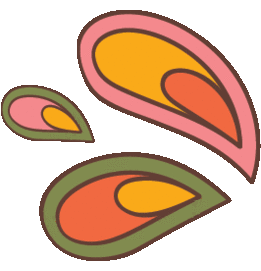 LOCAL SURF CONTEST + GLOBAL COMMUNITY FUNDRAISER
LOCAL SURF CONTEST + GLOBAL COMMUNITY FUNDRAISER
LOCAL SURF CONTEST + GLOBAL COMMUNITY FUNDRAISER
LOCAL SURF CONTEST + GLOBAL COMMUNITY FUNDRAISER
LOCAL SURF CONTEST + GLOBAL COMMUNITY FUNDRAISER
SURF CONTEST + OPEN WATER SWIM + COMMUNITY FUNDRAISER
Just like in previous years, it was our intention to host the Women On Waves Surf Contest Fundraising event in Capitola Beach, California.
Due to Due to COVID-19 we are now redesigning this event. It will look different, but our hearts are still in the same place.
​
We are committed to celebrate YOU and any other female surfers around the world obsessed with riding waves, playing in the water, taking care of the ocean, and spreading the stoke.
ARE YOU IN?!
​
WOW 2020 SURFING DAY VIRTUAL FUNDRAISER
WOMEN
ON WAVES

SURFING DAY
VIRTUAL
FUNDRAISER
Date:
Saturday, Oct. 17, 2020
Location:
Anywhere in the world!
Brown Girl Surf works to build a more diverse, environmentally reverent, and joyful women's surf culture by increasing access to surfing, cultivating community, amplifying the voices of women of color surfers, and taking care of the earth. We have four strategies for executing our mission.
VOICE: We amplify the voices of girls and women of color surfers, both within our community, in the broader surf culture, and in the world at large.
COMMUNITY: We build a sense of community through our beach programs, our on-land events (screenings, outings, conservation actions) and through our mode of operating, which engages volunteers, families, and participants as key effectors of change.
CONSERVATION: Central to our holistic curriculum is cultivating a sense of interconnectedness and care for the earth, both on an emotional level, and through the actions we take to protect it. We conduct stewardship projects, nature education, and environmental actions both within our surf programs, and as stand-alone activities throughout the year.
ACCESS: We create access to surfing and to the ocean, by providing logistical, financial, and cultural support through our clinics, outings, and conservation actions.
2006: Sally Smith, founder of Paradise Surf Shop, stepped up to provide female leadership and kept the Women On Waves Surf Fest alive.
​
2008: Sally started a new chapter in her life, passing the Paradise Surf Shop torch to Anna Macken and the WOW Surf Fest to the Mermaid Series, which organizes all women events.
​
2009: WOW was produced by Mermaid Series
​
2010-2012: WOW went through a 3 years hiatus
​
2013-2014: Mermaid Series, along with the help of many volunteers from the West Wind Surf Club and the Capitola community, brought WOW back.
​
2015: With an organic community effort, it all came full circle with support from Sally Smith, the help of Marisol Godinez and many volunteers who organized the event.
​
2016: WOW went through another 2 years hiatus
​
2018: Aylana Zanville from Ola Chica led the resurgence of WOW. As a local surfer, Aylana brings her entrepreneurial spirit and passion for bathing suit designs through Ola Chica.
​
2020: Due to Covid-19 WOW is currently a virtual event to raise funds and awareness supporting diversity in surfing and ocean conservation.
​
Photo Credit: Phil Mathews
WOW 2008
Photo Credit: Phil Mathews
WOW Capitola Beach
Photo Credit: Mike Murray
WOW 2011
Photo Credit: Phil Mathews
WOW 2008
Photo Credit: Phil Mathews
WOW 2008
Photo Credit: Phil Mathews
WOW 2008
Photo Credit: Mike Murray
WOW 2011
Photo Credit: Mike Murray
WOW 2011
Photo Credit: Mike Murray
WOW 2011
1/2