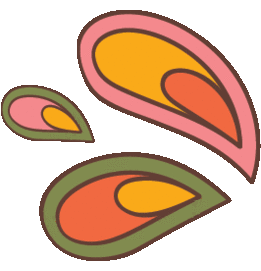 LOCAL SURF CONTEST + GLOBAL COMMUNITY FUNDRAISER
LOCAL SURF CONTEST + GLOBAL COMMUNITY FUNDRAISER
LOCAL SURF CONTEST + GLOBAL COMMUNITY FUNDRAISER
LOCAL SURF CONTEST + GLOBAL COMMUNITY FUNDRAISER
LOCAL SURF CONTEST + GLOBAL COMMUNITY FUNDRAISER
SURF CONTEST + OPEN WATER SWIM + COMMUNITY FUNDRAISER
10 WAYS




TO

LOVE




OUR OCEANS
1. Organize or participate in a beach clean-up
The ocean is not just a fun destination -- it's integral to human health. A beach cleanup is an easy and convenient way you can take part in reducing plastic and other harmful debris on our shores. If you haven't done a beach cleanup before, you may be surprised by exactly how much you collect. Here's some more information on beach cleanups. September is Coastal Cleanup Month and here's how to take part!
2. Volunteer
Check out volunteer gigs with marine conservation groups. If you don't live in a coastal community, you can still work on the issue locally, because every body of water ultimately ends up leading to the sea.
3. Educate Yourself
Read, watch, and learn as much as you can about threats to our oceans and how you can take part in efforts to save her. These documentaries provide important perspective. Irish big-wave surfer and scientist Easkey Britton has published books such as 50 Things To Do By the Sea (50 Things To Do At The Beach is the U.S. version) and the forthcoming Saltwater in the Blood to educate and inspire.
4. Love Fish--Try Not To Eat Them? (and if that's not possible select only sustainable seafood)
Love the animals that sustain our oceans by not eating them. Can we really, really know exactly what "sustainable seafood" entails? If there's even a small chance it can destroy habitats and deplete our ocean of its natural resources, it may be something worth giving up. It's a delicate balance down there - why partake in disturbing it? Animal agriculture contributes to the pollution of our oceans as well. If going plant-based is not an option for you, here is a sustainable seafood guide.
5. Save Water
Check out this great article from the Surfrider Foundation to learn about why water conservation on land helps the sea. Then get to conserving as much as possible of your own. Here's a list of 25 ways.
6. Pay Attention To Your Products
Hawaii became the first state to ban two sunscreen ingredients: oxybenzone and octinoxate, and Key West, Florida has followed suit; both bans go into effect this year. Consumer Reports has published information about which ingredients to avoid in sunscreen and other personal care products. Check it out and be sure to only use harm-free sunscreen, lotions, shampoos, etc. Here is a reef-safe sunscreen guide.
7. Conserve Energy
We need to move away from our reliance on fossil fuels for energy. Here's some info on why, and how this issue affects the ocean in particular. See if solar is an option for your area, ride a bike instead of drive when possible, and find ways to cut down on energy use in daily life.
8. Ditch All Single-Use Plastics. Especially, Refuse Straws
Plastic straws break down into smaller pieces, can't be recycled, and end up in our oceans, where they harm animals and the environment. If plastic straws are not already banned where you live, just say no! More information on the harmfulness of plastic straws is widely available - there's even a documentary film dedicated to this very subject.
9. Get Involved in Habitat Restoration
In Monterey Bay, divers are training to cull the out-of-control purple urchins that are destroying the kelp forest, threatening the habitat of many species and the climate itself -- kelp removes even more carbon greenhouse gases than trees. Research threats to the seascape where you live, and find ways to get involved.
10. Surf!
The more you surf, the more you realize how much we need to love and heal our oceans. The ocean is not only our playground, but a source of restoration, health, and joy. Surfers might know this better than anyone. Team up with your surf buddies to join the fight for ocean conservation and save our waves.