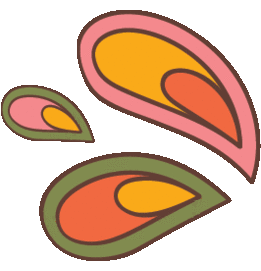 LOCAL SURF CONTEST + GLOBAL COMMUNITY FUNDRAISER
LOCAL SURF CONTEST + GLOBAL COMMUNITY FUNDRAISER
LOCAL SURF CONTEST + GLOBAL COMMUNITY FUNDRAISER
LOCAL SURF CONTEST + GLOBAL COMMUNITY FUNDRAISER
LOCAL SURF CONTEST + GLOBAL COMMUNITY FUNDRAISER
SURF CONTEST + OPEN WATER SWIM + COMMUNITY FUNDRAISER


Presented BY: ALOHA COLLECTION
​
*SCHEDULE SUBJECT TO CHANGE*- Updated on Oct. 19
​
Below is a list of all the surfers participating at WOW 2023.
Scroll down to your age group and you will find your heat number and time. Every participant will surf at least twice. Your second heat time will depend on the score of your first heat.
​
If you haven't yet, please take a look at the contest rules. It will help you feel more prepared, but more important, ready to have fun!! When do you get to share a break with only a handful of humans? So stoked for all of you.
​
​
All first heats will be on Sat. Oct. 21st. Keiki's division will be in the water on Sun. Oct. 22nd from 12:00 PM-1:00 at the first jetty.
​
7:45 AM - HEAT 1 - WOMEN (25-29)
1-Natalie Hubbard
2-Kylie Denton
3-Charlotte O'Halloran
4-Kenzi Rain
5-Katy Collins
6-

8:00 AM - HEAT 2 - WOMEN (25-29)
1-Sarah Khosla
2-Megan Rowe
3-Cassidy Kelly
4-Darla Chenin
5-Mia Garrard
6-Avery Robins

8:15 AM - HEAT 3 - JR LADIES (20-24)
1-Nohemi Kawasaki
2-Tyler Varner
3-Kaili Falk
4-Millie Auchard
5-Reilly Turner
6-Dianne Finez

8:30 AM - HEAT 4 - CHICAS (30-39)
1-Amanda Van Damme
2-Melissa Kelly
3-Dyanne Lorenzana
4-Leia Acosta
5-Meghan McDaniel
6-Kelly Donahue

8:45 AM - HEAT 5 - CHICAS (30-39)
1-Danielle West
2-Amy Schwerdtfeger
3-Alexandria Bordas
4-Nadja De Maeseneer
5-Sarah Domondon

9:00 AM - HEAT 6 - CHICAS (30-39)
1-Danyelle Carpenter
2-Karley Webb
3-Lauren Sharabianlou
4-Alexa Thornstrong
5-Claire Crawford
6-Danielle Cabral

9:15 AM - HEAT 7 - CHICAS (30-39)
1-Neta Caspi
2-Kaitlyn Tolin
3-Patricia Kamlley
4-Campbell Steers
5-Ximena Prugue
6-Emily Meehan

9:30 AM - HEAT 8 - CHICAS (30-39)
1-EmilyAnne Pillari
2-Corey Sheredy
3-Cynthia Pacheco
6-Julia Powell
5-Kiki Bovee
6-Laura Davis

9:45 AM - HEAT 9 - NOVICE 19+
1-Orysia Meouch
2-Sarah Ciccaglione
3-Laura Dunn
4-MeMe Davis
5-Kymberly Diedrick
6-Julie de Lagarde

10:00 AM - HEAT 10 - NOVICE 19+
1-Samantha Leder
2-Lauryn Cartagine
3-Annaliza Ancheta
4-Michelle Shekari
5-Rosa Rice-Pelepko
6-Spoorthi Chandra Kanchi
​
10:15 AM - HEAT 11 - NOVICE 19+
1-Cynthia Pacheco
2-Naja-Milan Freeman
3-Lisa Raymond
4-Julia Mancini
5-Madeleine Gerson
6-Stephanie Boyd

10:30 AM - HEAT 12 - NOVICE 18-
1-Belle Paszkowski
2-Quinn McNamara
3-Kelly Niven
4-Caitlin Blanton
5-Capri Maselli
6-Ruby Dvorak

10:45 AM - HEAT 13 - JR TEENS (15-19)
1-Darby Roath
2-Zoey Howland
3-Willa Young
4-Evelyn Ongpin
5-Stella Pfefferkorn
6-Amelie Pan

11:00 AM - HEAT 14 - JR TEENS (15-19)
1-Phoenix Lopez-Mustille
2-Cheryl Brightfield
3-Amita Miller
4-Katie Wait
5-Waverly Brooks
6-Tea Ramos

11:15 AM - HEAT 15 - JR TEENS (15-19)
1-Healey Skelton
2-Maya Cash
3-Reese Weiss
4-Cece Giguere
5-Tavlin Beronio
6- Shea Lavato

11:30 AM - HEAT 16 - JR GIRLS (10-14)
1-Tiare Cheateaux
2-Kealia King
3-Grace Graessle
4-Lyla Vyvyan
5-Lana Walding
6-London Lorber

11:45 AM - HEAT 17 - JR GIRLS (10-14)
1-Kiki Burke
2-Milena DeWitt
3-Piper Garrett
4-Kai Keating Grochowski
5-Adeline Lorber
6-Riviera Hunter

12:00 PM - HEAT 18 - JR GIRLS (10-14)
1-Zephyra de Lagarde
2-Caitlin Curley
3-Lylee Dahlen
4- Ella Klassen
5-Saga Espeland
6-Camille Cortazzo

12:15 PM - HEAT 19 - JR GIRLS (10-14)
1- Aleia Keating
2-Marley Dahlen
3-Hazel Dixon
4-Naia Beronio
5-Elsa Espeland
6-Mikaela Pham

12:30 PM - HEAT 20 - JR GIRLS (10-14)
1-Josie Lacenere
2-Maya Sprich
3-Julianne Sanguinetti
4-Tamar Mitnick
5-Haven Halter
6-Eleni Manion

12:45 PM - HEAT 21 - LEGENDS
1-Victoria T Wilson
2-Joan Bush
3-Nan de Malleville
4-Jane M McKenzie
5-Cheryl Richards
6-
1:00 PM - HEAT 22 - MASTERS (40-49)
1-Tandem Hayden
2-Heather Kelley
3-Jessie Trybus
4-Erin Koffel
5-Jessica Barnett
6-Eva Grady

1:15 PM - HEAT 23 - MASTERS (40-49)
1-Susna Bajo Marcos
2-Bonnie Salter
3-Robyn Chu
4-Elizabeth Salter
5-Jami Cheateaux
6-Camille Keating

1:30 PM - HEAT 24 - MASTERS (40-49)
1-Gabriela Currid
2-Corinna Girard
3-Masako Nagaoka
4-Amie Tomasello
5-Monica Long
6-Joann Bolton

1:45 PM - HEAT 25 - MASTERS (40-49)
1-Celina McWherter
2-Liza Monroy
3-Rachael Cash
4-Carol Boland
5-Sarah Cipollina
6-Sonja DeWitt

2:00 PM - HEAT 26 - GRAND MASTERS (50-59)
1-Stefanie Phillips
2-Vickie Winkler
3-Mary Ellen Carroll
4-Jennifer Nielsen
5-Aimee Mangan
6-Rose M. Panda

2:15 PM - HEAT 27 - GRAND MASTERS (50-59)
1-Carrie Hunter
2-Karen Pace
3-Delphina Sanchez
4-Carol Quitzau
5-Amanda Harper
6-

2:30 PM - HEAT 28 - GRAND MASTERS (50-59)
1-Lenie Ramos
2-Shona Keating
3-Cara Moran
4-Asefeh Ghiassi
5-Melissa Shimmin
6-
​
12:00 PM (Sunday Oct. 22) Keike (5-9)
1- Rebel Arimoto Maselli
2- Camilla Hayden
3- Fiona Connor
4- Braysen Dahlen
5- Novella Restani
6- Zoe Baxter
​
12:30 PM (Sunday Oct. 22) Keike (5-9)
1- Ariana Cipollina
2- Dre Arimoto Maselli
3- Madison Hansen
4- Olivia Warehouse
5- Chloe Varene
6-
​