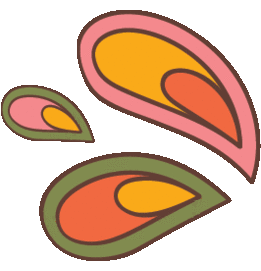 LOCAL SURF CONTEST + GLOBAL COMMUNITY FUNDRAISER
LOCAL SURF CONTEST + GLOBAL COMMUNITY FUNDRAISER
LOCAL SURF CONTEST + GLOBAL COMMUNITY FUNDRAISER
LOCAL SURF CONTEST + GLOBAL COMMUNITY FUNDRAISER
LOCAL SURF CONTEST + GLOBAL COMMUNITY FUNDRAISER
SURF CONTEST + OPEN WATER SWIM + COMMUNITY FUNDRAISER
In this email:
HOLA CHICAS!!
Our hearts are filled with gratitude and sea happiness.
Thank you, Mother Earth, for providing beautiful waves and bright sunny days.
Women On Waves 2022 is a special event from the Santa Cruz community to our water-women community. Together we create an incredibly unique weekend in Capitola.
Thank you, WOW participants, for always being kind to each other, supporting each other, having fun, showing off your athleticism, and spreading nothing but high vibes. We felt it, and we hope all of you felt it too.
How are we so lucky that we get the BEST VOLUNTEERS ever?! Our volunteers are major rockstars!! From the judges, tabulators, beach marshals, OWS timers, rash guard assistants, WOW headquarters (aka check-in booth) admins, awards builders, the list goes on and on. All of them worked their booties off, and we are extremely grateful.
And we can't forget about our sponsors?! Because of their contributions, we can create this event for all of you. Please support them back.
​
With deep gratitude the WOW team thanks all of you for making this event more and more incredible each year. - Mahalo!
​
Feel free to email us with any questions
WOW 2022 PHOTOS
A lot of you have been asking about the amazing photographers in the water and on land. They spent 2 full days working hard and capturing the best WOW moments. So many photos to organize! Next week we will send you an email with a link to the photo gallery.
#WOMENONWAVESSURFCONTEST2022
#WOW2022
#SEAHAPPINESS