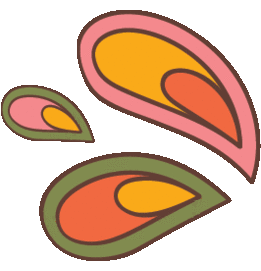 LOCAL SURF CONTEST + GLOBAL COMMUNITY FUNDRAISER
LOCAL SURF CONTEST + GLOBAL COMMUNITY FUNDRAISER
LOCAL SURF CONTEST + GLOBAL COMMUNITY FUNDRAISER
LOCAL SURF CONTEST + GLOBAL COMMUNITY FUNDRAISER
LOCAL SURF CONTEST + GLOBAL COMMUNITY FUNDRAISER
SURF CONTEST + OPEN WATER SWIM + COMMUNITY FUNDRAISER
THE WOMEN ON WAVES STORY
The Women on Waves or WOW is well known throughout Santa Cruz County as a great local women's surf contest. It is an amateur event that showcases the talent and athleticism of local women in Santa Cruz County. These women come from all walks of life and all ages. Their enthusiasm for the sport of surfing is truly uplifting and a testament to the strength of our community.
Started in 1996 by guys from the West Wind Surf Club, WOW was a unique event that gave the women of Santa Cruz County a chance to surf and benefit the local community. WOW continued to grow over the years with the support of Toni Castro and the Capitola Chamber of Commerce.
In 2006, Sally Smith, founder of Paradise Surf Shop, kept the Women on Waves Surf Fest alive. Two years after the last WOW, Sally has started a new chapter in her life, passing the Paradise Surf Shop torch to Anna Macken and the WOW Surf Fest to the Mermaid Series, which organizes all women events. Mermaid Series organized WOW in 2008 and 2009. From 2010 - 2012 the contest took a 3 years hiatus. In 2013 Mermaid Series, along with the help of many volunteers from the West Wind Surf Club and the Capitola community, brought it back. 2014 was the last year for Mermaid Series to organize the event. In 2015 it all became full circle and now Sally Smith, with the help of many volunteers are organizing the event.
Since wow began in 1996, this event has raised over $50,000 for the Santa Cruz Community. Among others, proceeds benefited the Barry Hamby Cabrillo, Women On Waves Zeuf Hesson Scholarship (Dedicated to Zeuf Hesson, Queen of the Santa Cruz surfing, a constant source of inspiration and motivation to the Santa Cruz community) WomenCARE, a non-profit that supports women with cancer and their families and Women's Crisis Support - Defensa de Mujeres, a non-profit that helps women
and children subjected to domestic violence.
Photo Credit: Phil Mathews
WOW 2008
Photo Credit: Phil Mathews
WOW Capitola Beach
Photo Credit: Mike Murray
WOW 2011
Photo Credit: Phil Mathews
WOW 2008
Photo Credit: Phil Mathews
WOW 2008
Photo Credit: Phil Mathews
WOW 2008
Photo Credit: Mike Murray
WOW 2011
Photo Credit: Mike Murray
WOW 2011
Photo Credit: Mike Murray
WOW 2011
1/2