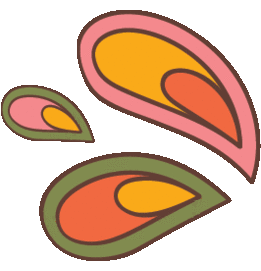 LOCAL SURF CONTEST + GLOBAL COMMUNITY FUNDRAISER
LOCAL SURF CONTEST + GLOBAL COMMUNITY FUNDRAISER
LOCAL SURF CONTEST + GLOBAL COMMUNITY FUNDRAISER
LOCAL SURF CONTEST + GLOBAL COMMUNITY FUNDRAISER
LOCAL SURF CONTEST + GLOBAL COMMUNITY FUNDRAISER
SURF CONTEST + OPEN WATER SWIM + COMMUNITY FUNDRAISER
2006: Sally Smith, founder of Paradise Surf Shop, stepped up to provide female leadership and kept the Women On Waves Surf Fest alive.
​
2008: Sally started a new chapter in her life, passing the Paradise Surf Shop torch to Anna Macken and the WOW Surf Fest to the Mermaid Series, which organizes all women events.
​
2009: WOW was produced by Mermaid Series
​
2010-2012: WOW went through a 3 year hiatus
​
2013-2014: Mermaid Series, along with the help of many volunteers from the West Wind Surf Club and the Capitola community, brought WOW back.
​
2015: With an organic community effort, it all came full circle with support from Sally Smith, the help of Marisol Godinez and many volunteers who organized the event.
​
2016: WOW went through another 2 year hiatus
​
2018: Aylana Zanville from Ola Chica led the resurgence of WOW. As a local surfer, Aylana brings her entrepreneurial spirit and passion for bathing suit designs through Ola Chica.
​
2019: WOW went through another hiatus to establish a long term event permit.
​
2020: Due to Covid-19 WOW celebrated female surfers through an international virtual event to raise funds and awareness supporting diversity in surfing and ocean conservation.
​
2021: WOW had so much interest in the 2020 virtual event we continued the international virtual celebration of women in surfing in addition to returning in person to hold the WOW surf and swim contest in Capitola. Our focus was on ocean conservation and education. After being isolated for so long with Covid-19 this was a particularly special year
​
2022: WOW had so much momentum and interest we added a second day to the contest! Two days of waves and happy surfers!
​
Since WOW began in 1996, this event has raised over $69,000 for the Santa Cruz Community. Among others, proceeds benefited: The Barry Hamby Cabrillo, Women On Waves Zeuf Hesson Scholarship, WomenCARE, Women's Crisis Support - Defensa de Mujeres, The Wahine Project, Brown Girl Surf, Black Girl Surf, I Am water Foundation, & Drop-In Coalition, Groundswell Coastal Ecology, and Sea Hugger.