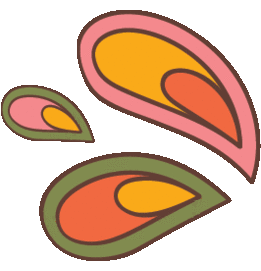 LOCAL SURF CONTEST + GLOBAL COMMUNITY FUNDRAISER
LOCAL SURF CONTEST + GLOBAL COMMUNITY FUNDRAISER
LOCAL SURF CONTEST + GLOBAL COMMUNITY FUNDRAISER
LOCAL SURF CONTEST + GLOBAL COMMUNITY FUNDRAISER
LOCAL SURF CONTEST + GLOBAL COMMUNITY FUNDRAISER
SURF CONTEST + OPEN WATER SWIM + COMMUNITY FUNDRAISER
SURF CONTEST REGISTRATION
Your 2018 Women On Waves Surf Contest registration includes*:
• Participant's shirt
• Light breakfast
• Lunch
• Raffle ticket
• Goodie bag
• Event poster
• Other surprises coming soon!
*Subject to change
There will be a limited amount of spots for each age group. Please register ASAP to reserve your spot.
PRICE WILL INCREASE $10 ON CONTEST DAY*
ENTRY FEES
MINIhune* (4-8) For Fun $30
MENEhune* (9-12) For Fun $30
Juniors GIRLS (10-14) $55
Juniors TEENS (15-19) $55
Junior Ladies (20-24) $55
Novice* (18 and under) $55
Novice* (19 and over) $55
Women (25-29) e $65
Chicas (30-39) $75
Masters (40-49) $75
G. Masters (50-59) $75
Legends (60&Over) $75
MINIhunes and MENEhunes girls should be able to know how to swim both in a pool as well as in the ocean. Parents are allowed to push the girls into the wave. This category is not judged, they are just for fun and to introduce the girls to the contest experience and camaraderie. More than one girl can be riding the same wave as long as they are going straight and not in danger of harming other contestants.
*NOVICE CATEGORY DESCRIPTION:
A person who is new to a circumstance in which they are placed, a beginner. So how does that translate to surfing?.... If your abilities are limited to catching the wave, standing up, and gliding forward, then you are a "novice". If you can "cut-back", (turn) or if you can "cross-step" to the nose, then you are NOT a "novice".
If you are not able to register online DOWNLOAD this form, print it, fill it out.
Option 1:
Mail it to (BEFORE OCTOBER 10th): P.O. Box 7335 Santa Cruz, CA 95061
Option 2:
Drop it off (BEFORE OCTOBER 10th.) at Hotline / 719 Swift St, Santa Cruz, CA 95060
OR at Free to Ride Surf Shop in Capitola.
PLEASE SEND US AN EMAIL to let us know that you dropped off your registration at either location.
SWIM CONTEST REGISTRATION
Your 2018 Women Open Water Swim FULL PACKAGE registration includes*:
• Participant's shirt
• Breakfast
• Lunch
• Raffle ticket
• Goodie bag
• Event poster
• Swim cap
*Subject to change
Your 2018 Women Open Water Swim REGULAR PACKAGE registration includes
• Lunch
• Event poster
• Swim cap
*Subject to change