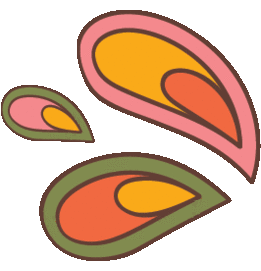 LOCAL SURF CONTEST + GLOBAL COMMUNITY FUNDRAISER
LOCAL SURF CONTEST + GLOBAL COMMUNITY FUNDRAISER
LOCAL SURF CONTEST + GLOBAL COMMUNITY FUNDRAISER
LOCAL SURF CONTEST + GLOBAL COMMUNITY FUNDRAISER
LOCAL SURF CONTEST + GLOBAL COMMUNITY FUNDRAISER
SURF CONTEST + OPEN WATER SWIM + COMMUNITY FUNDRAISER


Presented BY: ALOHA COLLECTION
SAVE THE DATE: WOW 2024 - OCT. 19-20
REGISTER HERE

Ready to soak in all the wonderful vibes from the female surfing and swimming community? Get ready to reconvene at Capitola Beach!
​
Our theme this year is Sea Wonder… When we see you, we see a wonderful queen connecting with the ocean energy.
​
The beautiful dance between you and the salty water. A unique experience that comes with countless - wonderful sensations. Most of the time is joy, excitement, or peace. But sometimes it is challenging for so many different reasons. Yet we keep going back. We go back simply for the Joy of feeding our Souls.
Sea Wonder. That is how we see you. That is who you are.
Meet our 2023 beneficiary: Ride-a-Wave
RIDE-A-WAVE




is a non profit organization with a mission is t

o give children with disabilities the chance to feel the thrill of riding a wave and experience a safe, fun-filled day at the beach, whether they are physically, developmentally or economically challenged.

Since its inception in 199

8, Ride a Wave (RAW) has helped over 2,500 kids get in the water and have a life changing day at the beach with activities including:
​
A life guard demonstration and marine safety orientation

Stretching and sunscreen

Beach obstacle course

Boogie Boarding

Kayaking

Tandem Surfing

Snacks, water and a hot lunch

Awards ceremony



All at no cost to any child, organization or individual!
​